NEW: Check Out Our May Events
Existing Client? Speak To Us Now
Need Help? Got Questions?
FREE PHONE CONSULTATION From Top Dallas Fort Worth Estate Planning & Elder Law Attorneys
FACT: "We've Helped Over 9,000 Texas Families PROTECT Their Hard Earned Money"
Estate Law AttorneysRex Hogue, Susan Barnett & Fred Haiman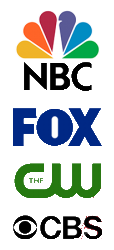 Control your money with the strongest legal methods
All steps planned out perfectly
Estate Planning Cases Served
Years Combined
Law Experience
Fast Turnaround & Client Support
Get The Help You Need TODAY!
Request Your Free Consultation With Edward
We believe that we are "FAITHFULLY SERVING GOD AND OUR CLIENTS" in everything we do. That is why we feel every family deserves the strongest possible protection and the chance to control their money in later life, especially if there's an unexpected event - no matter what! For example, we've seen unsuspecting families have the money that they've worked all their lives to save, taken from them to pay for nursing home care. This can be avoided!
3 Good Reasons To Book or Call Now:

Discover how to legally protect money & assets

Be free from worry with an expert by your side

I like the fact that they stand by you and look at working with your family long-term, not just a "one and done" project like many law firms.
– Recent Google Review
ROCK SOLID WILLS & TRUSTSPOWER OF ATTORNEYTRUSTS SETTLED WITHOUT FUSS PROBATE RESOLVED FASTMEDICAID PLANNING
TOP TEXAS

ESTATE & ELDER LAW

ATTORNEYS
Not being in control of your money can have devastating effects on your life.

MEMBERSHIPS AND ASSOCIATIONS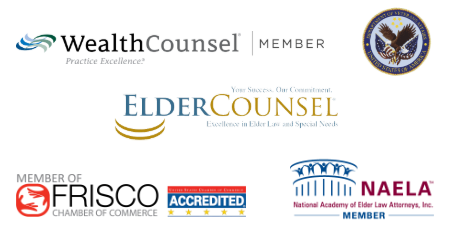 Being in control of your money that you've worked all your life to secure is essential if you want to pass on your legacy to your family with peace of mind. If you've not prepared, you may lose nearly everything and see your life's savings wiped out due to a lawsuit or have children see half of their inheritance stolen away by a son-in-law or daughter-in-law after they get divorced.
For more than a combined total of 173 years, we have protected thousands of families and their hard-earned money from life's events including incapacity and death.
Our ability to listen to you, map out an estate planning strategy and follow through with aggressive advocacy is invaluable in securing a safer future.
"We treat our clients with dignity
and respect while ensuring they are in full control of their money and assets in later life."

SOPHISTICATED ESTATE PROTECTION
Estate planning can be complex and attorneys Fred Haiman & Rex Hogue know that the right plan structure is essential. That's why their team of attorneys always look at your situation as unique.
Even the smallest detail can be the key to dramatically affecting how your money and family are protected. The team at Haiman Hogue will leave no stone unturned in ensuring that your family's money is safe. They will package your estate so if anyone challenges it you'll have nothing to worry about.
EXPERIENCED ELDER LAW ATTORNEY
The protection of your family's finances, especially when it comes to having them exempt from being used to pay for care in later life is why you need a lawyer with substantial elder law experience. The attorneys at Haiman Hogue have that experience for those in the Arlington, Frisco and surrounding Dallas Fort Worth areas.
They make sure that you thoroughly understand the complicated tax, financial and legal terminology and concepts by using plain English at all times.
Fred & Rex know that it's important for you to find the right attorney when you're worried about protecting your money and preserving your estate. That's why they offer a FREE PHONE CONSULTATION so you can get clear about your options. You'll have the opportunity to talk to Fred and Rex along with other senior members of their team about your estate planning story, hear your options, and decide that they're the lawyers to protect your family's estate.
Request Your

FREE

'FAMILY PROTECTION

'

Phone Consultation
Just click the "Book Now" button below and choose a time and we'll call you to answer your questions and give you the help you need...
Copyright © 2023. All rights reserved.